Emergency Roadside Assistance When & Where You Need It
We're the local towing experts. However, not every emergency situation requires a tow truck. Remember that B & K Towing is here to provide any type of roadside assistance you need to ensure you can get back on the road and headed towards your destination. In fact, when you call us, your call will be answered by a real person that's ready to help – we provide towing and roadside assistance services 7 days/week and 365 days/year – no matter what time you call. Read on for details about the services that we provide!
TOWING SERVICES
EMERGENCY ROADSIDE ASSISTANCE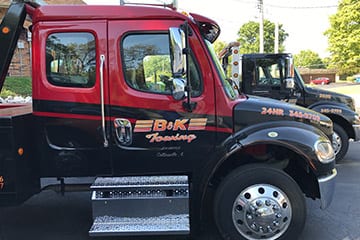 A drained battery can make you feel like you've been left for dead. B & K offers quick jumpstart service for the jolt your vehicle needs to get you going in the right direction!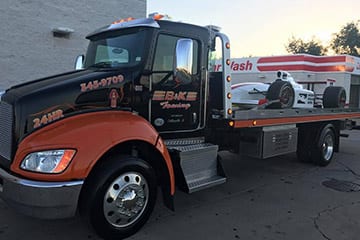 Let us pick you up when you've broken down. We offer flatbed tow trucks that arrive fast and work around the clock, offering quick roadside assistance for your worst moments.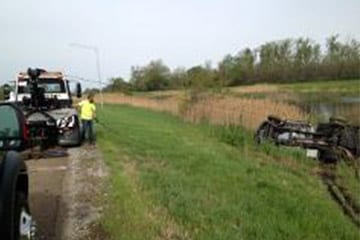 Choose B & K for wrecker service in the unfortunate event of an accident. We offer 'round the clock service and treat all situations with the respect that they deserve.
The Metro-East's Local Towing Company
In
Collinsville IL
and throughout the Metro-East area, people know B & K when it comes to towing and roadside assistance that's there in a flash. In fact, our trained and qualified technicians have the tools, skills and experience to provide friendly service in the prompt manner that your emergency calls for. Furthermore, we offer light and medium-duty towing services to all vehicles including cars, trucks, SUVs, motorcycles and more.
B & K Towing offers the following services:
When you call B & K, you won't have trouble getting the help that you need – our services are available at all hours of the day or night, 7 days/week and 365 days/year. Additionally, we accept cash and credit as payment for our services. What are you waiting for? Well if you called another tow truck, you'll be waiting awhile!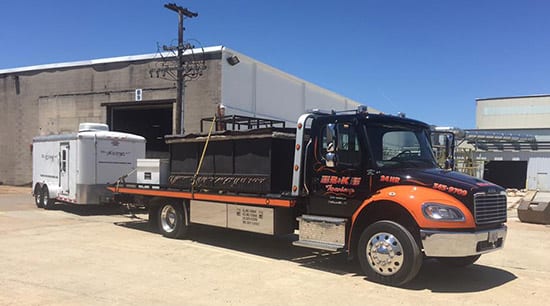 Questions about our services? Call or contact us at B & K when you're in trouble, and see why we're the name to know for towing in the Metro-East!