Your Metro-East Source for Flatbed, Light & Medium-Duty Towing
We all know the feeling – whether it's noticing our gas tank is on empty, hearing the 'pop' of a flat tire, or smelling the smoke that's pouring from the hood – our hearts sink and our minds race when there's a problem on the road. At 
B & K Towing
, we're here to quell those feelings of uneasiness and provide the fast roadside assistance and towing service needed to solve your problems and get you where you need to go. Whether you're in need of a tow to your local auto shop or you're just stranded because of a dead battery, know that one call to us and someone will be on their way, fast.
ROADSIDE ASSISTANCE
EMERGENCY SERVICES
We offer 24/7 services to ensure the help you need is always just one call away. From simple lockout service to assistance after an accident, know that B & K has your back!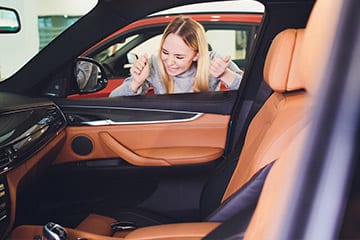 Let us know if you've been locked out. With fast arrival times, you'll be spending more time driving and less time explaining how you managed to lock your keys in your car.
Founded in 1986, it's easy to see why people choose B & K for towing and roadside assistance. We offer a friendly staff and dedicated techs that understand the value of service that's fast and efficient and fulfills all of your needs. So why choose B & K? Read on to find out why we've become one of the top towing companies in the local area!
24/7, 365-Day Service
Friendly, Dedicated Team Members
Fast & Efficient Service
Honest Pricing – No Hidden Fees
Family-Owned & Operated
Over 30 Years Experience