Trusted Towing Service & Emergency Roadside Assistance in Fairview Heights, Illinois
Did your car breakdown on the side of the road and now you're wondering what to do next? While the situation can burden you with stress,
B&K Towing
wants you to know that you can call on us, your local towing service, for a quick tow or emergency roadside assistance if you are in the Fairview Heights, Illinois area. We are a locally owned towing company and understand the frustration that goes along with car problems, especially if you have to pull over to the side of the road. Since 1986, we have gained over 30 years of experience and earned a reputation of being the top-rated towing service in the
Fairview Heights, Illinois
area. Our goal is to be there for you when you need us most. Contact our staff for fast and friendly towing service if your car needs a tow throughout the Metro East area.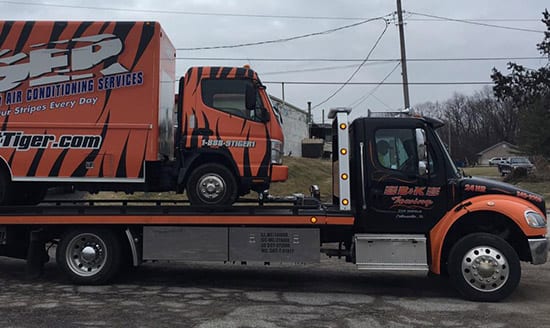 Towing Service in Fairview Heights, Illinois
Whether you were in a recent car accident or your car has failed because of issues, we want you to know that you can rely on our towing specialists at B&K Towing for fast and affordable service. We have the tools and knowledge to get your vehicle back on the road as quickly as possible. From flatbed towing and medium-duty towing to light-duty towing for sedans, trucks, SUVs, and motorcycles, we can handle all your towing service needs! B&K Towing can tow your vehicle to a local auto repair shop and give you the best rate possible, as well as superior customer service! Call us today for towing service in Fairview Heights, Illinois!
Local Emergency Roadside Assistance in the Metro-East Area
However, B&K Towing isn't just the company to call for a tow, we also offer emergency roadside assistance when your car breaks down on the side of the road. We offer tire change services, lockout service, jump start service, and more! We are happy to help any stranded driver with their car troubles that result in them having to pull over to the side of the road, all it takes is one phone call!
At B & K, we make sure to give you reasons to trust us. We offer service 24/7 and 365 days a year to ensure you can call us anytime you have problems, no matter the time. Additionally, we strive for fast arrival times and competitive rates with no hidden fees – ever!
Call B & K for fast, efficient and friendly roadside care!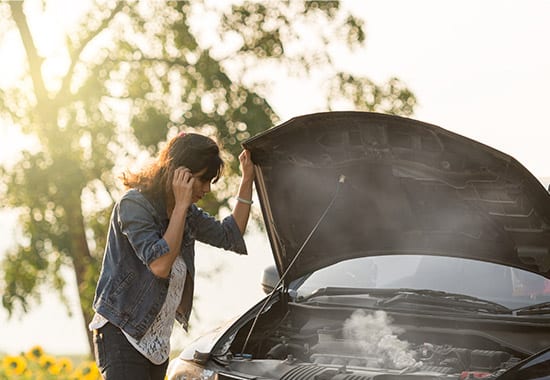 Serving the 62208 zip code and all surrounding areas